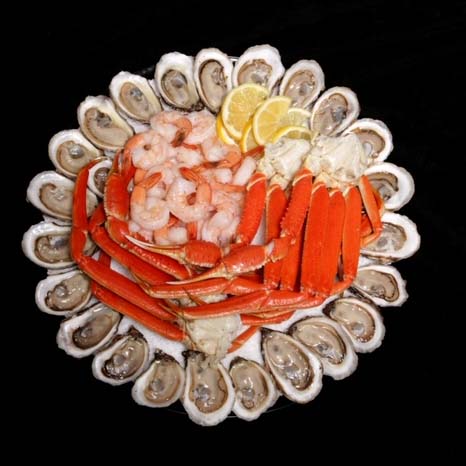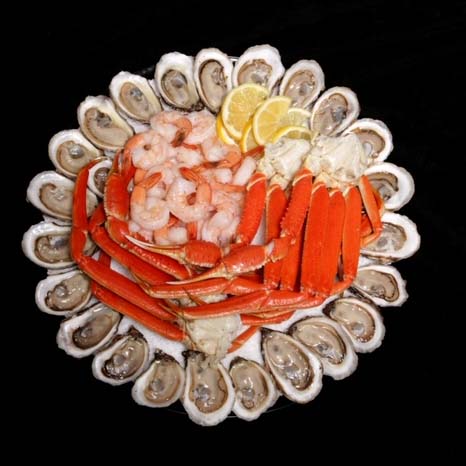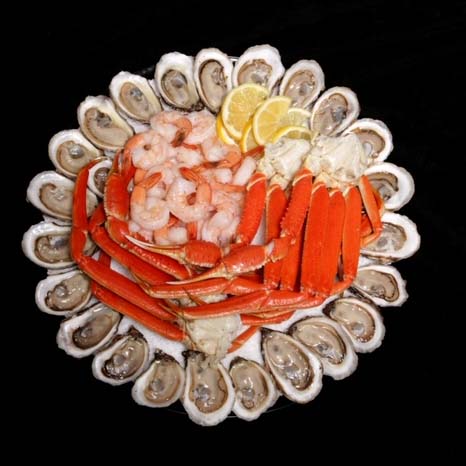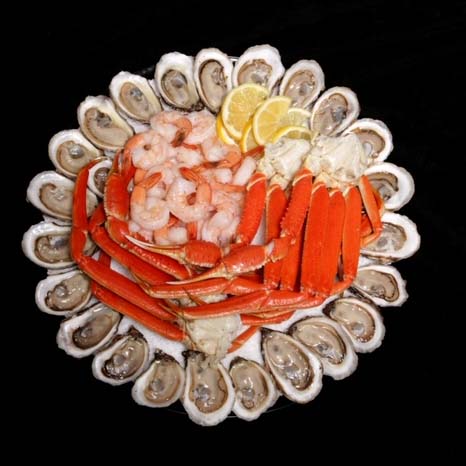 Deluxe Oyster Shrimp Crab Platter-Fresh
Our deluxe platter includes:
4 Extra Large cooked Quebec snow crab sections (approx. 10oz each crab section) 

30 cooked JUMBO Pacific cocktail shrimp - Total: approx. 454-525g

2 dozen (24) of freshly pre-shucked Raspberry Point oysters from PEI Served on ICE

1 lemon
Sauces included:

2 types of Oyster Mignonnette sauces (3oz portion cup)
Seafood cocktail sauce (3oz portion cup)
Serves 2-3 people.